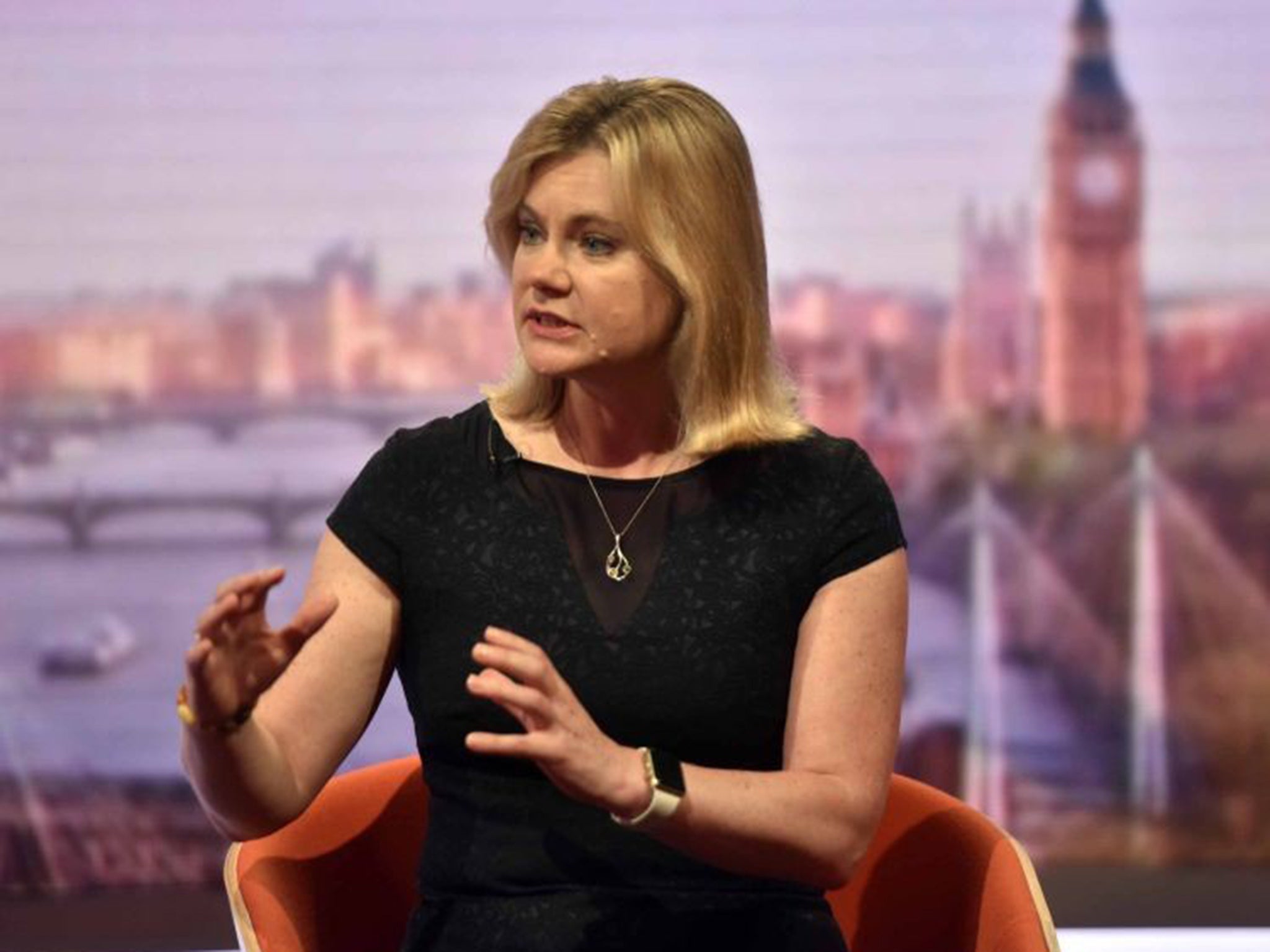 People to be allowed to pick their own gender without doctor's diagnosis, under Government plans  
The transitioning process will be streamlined to remove bureaucracy
·         Jon Stone Political Correspondent 
·      Equalities Secretary Justine Greening is to consult on the plans to reform gender identity laws 
The Government is planning to reform gender identity rules to make it easier for people to choose their own gender in law.
Under plans being considered by ministers, adults will be able to change their birth certificates at will without a doctor's diagnosis, while non-binary gender people will be able to record their gender as "X".
Changes to the law will be consulted on and will ultimately be included in a planned Gender Recognition Bill, set to be published in the autumn. 
Under current laws – established in 2004 – a person who wishes to transition must apply for a Gender Recognition Certificate. This requires a doctor's diagnosis of gender dysphoria and that someone spend two years of living as a member of the opposite gender. 
The reforms were recommended by Parliament's Women and Equalities Committee last year, which said that they were key to trans people being "treated equally and fairly".
Plans for self-identification were included in the Labour manifesto, though not the Conservative one. The Gender Recognition Bill did not appear in the Queen's Speech last month.
Suzanna Hopwood, a member of the Stonewall Trans Advisory Group, said: "It's vital that this reform removes the requirements for medical evidence and an intrusive interview panel, and finally allows all trans people to have their gender legally recognised through a simple administrative process."
UK news in pictures
Equalities minister Justine Greening said: "This Government is committed to building an inclusive society that works for everyone, no matter what their gender or sexuality, and today we're taking the next step forward.
"We will build on the significant progress we have made over the last 50 years, tackling some of the historic prejudices that still persist in our laws and giving LGBT people a real say on the issues affecting them."
The announcement comes just days after Jeremy Corbyn urged the Conservatives to overhaul transgender rights.
On Wednesday Mr Corbyn said the current arrangements were "wrong" and that people should be allowed to self-identify.
posted by Harold M. Reed, M.D.
The Reed Centre for Transgender Surgery – Miami
1-305-865-2000